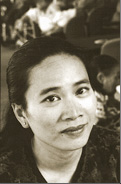 By uniting so many of the City's diverse nonprofit agencies, HSN represents the concerns, needs and opinions of this important community. HSN holds monthly meetings that bring together public officials and member agencies in an ongoing dialogue where members can express their concerns to those who shape the policies that affect all nonprofits and their clients. Past speakers have included Mayor Gavin Newsom, former Mayor Willie L. Brown, Jr., members of the Board of Supervisors, City Controller Ed Harrington, and other City leaders.



HSN has taken a proactive role in the legislative process on issues concerning the nonprofit community:
Budget Advocacy / Wage Parity:
With a troubled economy and huge City and State budget deficits, the last few years have presented tremendous threats to the safety net. HSN's advocacy efforts, including participation in rallies and public hearings, have translated to direct success as the Mayor and Board have rejected millions of dollars in proposed health and human service cuts. HSN has also succeeded in convincing the City to approve increases in nonprofit contracts for rising business costs and employee salaries.

Contracting Reform:
In 2001, HSN successfully urged the City to create a City Nonprofit Contracting Task Force to streamline its nonprofit contracting and monitoring processes. The Task Force met for over a year, with balanced representation from both City departments and nonprofit contractors, and issued its final report in June 2003. HSN is now working to promote the adoption and implementation of the Task Force's recommendations.

Legislation and Other Issues:

HSN's input was essential in the Living Wage and Living Health debates, which mandated minimum compensation levels and health benefits for employees working on City contracts.
In 2000 and 2001, rapidly rising rents and low vacancy rates were forcing many nonprofits out of the City. HSN developed expertise and worked on solutions to the nonprofit space crisis. HSN participated in the Partnership for Affordable Nonprofit Space (PANS), an association of government, foundation and nonprofit representatives formed to coordinate responses to space issues. These efforts resulted in an appropriation from the City of $500,000 for emergency rent subsidies to nonprofit service organizations at risk of eviction or displacement, and $2,500,000 to fund capital improvements and real property acquisitions.
In 1998, HSN played a leadership role in seeking revisions to proposed "sunshine" (open government) legislation. HSN worked with Supervisors to eliminate particularly burdensome requirements of the legislation, while supporting the goal of accountability.

HSN distributed candidate questionnaires and organized candidate forums in the 2003 Mayor's race and in several 2002 and 2004 Supervisorial races.
HSN has fought for ballot measures to increase revenues for health and human services and to build affordable housing.


In 2002, HSN and the San Francisco Urban Institute at San Francisco State University completed a comprehensive nonprofit survey, which documents for the first time the sector's contributions to San Francisco and the obstacles nonprofits face. The data quantifies information on client demographics, cumulative budgets, sources and amount of outside funds leveraged by nonprofits, office space owned and rented, jobs created, employee benefits offered and more. This information is a vital tool for education and advocacy on issues that affect the quality and effectiveness of services for City residents.




HSN spearheaded three successful citywide public policy conferences that have united and educated the nonprofit community.